Why Partner with Steele Linum?



New Ideas, Better HR
Human Resources has evolved and has aligned with vast changes over time. The modernization shift in human resources draws employers to quality HR outsourcing at a fraction of the cost. Steele Linum can provide efficient and effective HR services, allowing companies to focus on business growth rather than HR needs. We provide tailored HR services to each client as business needs are unique. The days of simple HR no longer exist with technology shifts and federal law updates.



Benefits of Partnering With Us
Industry knowledge and understanding the challenges
Develop relationship beyond implementation
Increase efficiency working with a single contact entity
Financially economical
Training and support
Event coordination/enrollment
Partner friendly organization and teamwork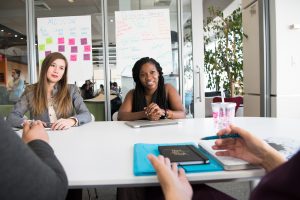 Steele Linum partners with and provides support services to…
Small Business Owners
Start-Ups
Individuals
HR Professionals
Benefits Brokers
Payroll Vendors and Consultants
HRIS Vendors and Consultants
CPA and Accounting Vendors/Business Owners
Individuals or business owners seeking efficiency for a network of employees whom Steele Linum can leverage HR Solutions and support services



The Fundamentals of Partnering with Steele Linum
Partnering with Steele Linum is a no brainer! Steele Linum is not in business to sell, implement, and walk away; we are there for the long haul. The team at Steele Linum does not "commercialize" Human Resources, we take it home, we work smarter and harder helping our clients to achieve an efficient HR Department with strategies and processes that directly impacts and contributes to the company's growth.
Our knowledgeable HR practitioners and outsource partners are skilled in assisting with acquiring new customers, enter new markets, and expand your business leveraging Steele Linum's unique Human Resources Administration and support.
Steele Linum is absolutely Client focused, Quality Assured, Fast Forward, Service-Driven, and a Trusted Advisor for your company…. simply…
Steele Linum helps you prepare today for awesome tomorrows on the HR front!
Ready to Start?
We invite you to be a part of the partnership with Steele Linum in working with businesses achieve and sustain HR efficiency.
If you relate to any of the points mentioned above, you would be an ideal partner for Steele Linum.
To get started, complete the form to the right and a Steele Linum team member will contact you.